HCCADC is a leader in providing quality servics to meet the needs of our community.
Child Care Information Services
The Subsidized Child Dare Care Program is a federal and state funded program established to provide financial support for child care.  A family must meet eligibility criteria for the Subsidized Child Day Care Program established by the Department of Public Welfare.
Child Care Availability:
Center Based
Group Day Care
Family Day Care
Relative Neighbor
Care provided for children birth through 12 years of age.
Subsidized Child Day Care Requirements
Currently, each family must meet the following criteria:
The parent(s) must need care a minimum if 20 hours per week.  (i.e. 20 hours per week of employment; 10 hours of training per week and 10 hours of employment; or for teen parents participating in Elementary, Middle School or High School education program.
The parent(s) work /training hours of care needed.
The family's monthly gross income must fall within 200 percent of the Federal Poverty Income Guidelines established for their family size.
Requirements
When applying for subsidized child care, you will need the following information:
Completed application (will be  provided by CCIS).
Proof of earned income (i.e. pay stubs).
Proof of unearned income (i.e. child support, disability, social security).
Upon verification of eligibility, a face to face meeting will need to be scheduled with the eligibility specialist.
The process could take up to 30 days for completion and there may be a waiting list, based upon availability of funds.
Resource and Referral
CCIS provides child care resource and referral services to all Huntingdon County residents.
CCIS provides consumer education to individuals and groups about quality child care and the child care program.
CCIS does not recommend or endorse any particular child care provider.  The program allows parents to choose the child care provider which best meets their needs.
CCIS of Huntingdon County
52 Juniata Avenue Rear
Huntingdon, PA 16652
814-643-4980
CCIS of Blair County
1223 12th Ave., Suite #105
Altoona, PA 16601
814-515-1223
Quality • Confidentiality • Compassionate • Flexibility • Integrity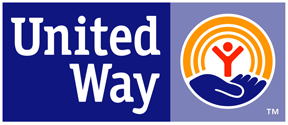 Huntingdon County Child & Adult Development Corporation is a participating United Way Agency